LittleFish in a big pond- How technology is opening up small business owners in Tanzania and other regions to larger markets and ecosystems
By Victor Kyando, Communications Officer, FSDT
"LittleFish aims to impact over 1 million small businesses and 5 million people in the Eastern and Southern Africa region by 2025."
LittleFish, a unified mobile platform, is ensuring small businesses thrive in an ever-growing digital economy. Launched in early 2020 by financial services entrepreneurs Davith Kahwa and Brandon Robert, LittleFish enables small business owners to connect, engage and retain customers; initiate orders and manage inventory; make and accept digital payments; aggregate orders to qualify for volume discounts; generate verifiable business performance metrics to aid in accessing the finance required to expand and grow their business.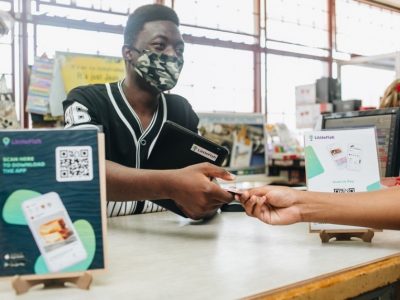 LittleFish is an upgrade from a peer-to-peer lending solution developed by a Tanzanian FinTech, GetPesa Tanzania Limited, which won an innovation challenge organized by the Financial Sector Deepening Trust (FSDT). FSDT provided technical and financial support to LittleFish during its infant stages, after realizing the potential impact such a platform can have in promoting financial inclusion for SMEs in Tanzania, unlocking their income earning potential through efficient management of their businesses, and access to larger markets. Through the LittleFish marketplace, FSDT also saw an opportunity for financial service providers to gain access to a wide range of SMEs, to whom they can promote appropriate financial products, according to their needs.
LittleFish has made an impressive run in the East African market, as well as other regions, with Tanzania leading this run with 1,109 small businesses reached as of November 2020. Other regions that are also showing an encouraging growth rate in terms of the number of small businesses reached are Kenya (449), South Africa (328), Ghana (272), Uganda (241), Rwanda (142), and Namibia (78). LittleFish has been able to grow at this fast pace due to its ability to innovate around the user. As Davith puts it, 'Simplicity is key in providing the best user experience. Initially, the platform functionality was too complex, the menu was too long; this created some challenges for the end-users. We gathered this feedback and improved  the platform to ensure it became more user friendly.' In addition to making LittleFish embrace simplicity in its innovation, financial literacy also emerged as another opportunity for end-users in order to gain more value from the platform, and LittleFish is responding to this demand in the future release of the platform. LittleFish aims to impact over 1 million small businesses and 5 million people in the Eastern and Southern Africa region by 2025.
This impressive run has not gone unnoticed. Recently, LittleFish received global recognition, being selected among the recipients of the Global Inclusive Growth Spark Grant. This award, made in partnership with the Aspen Institute and  Mastercard Center for Inclusive Growth, recognizes that LittleFish Marketplace offers a unique solution to reimagine more inclusive economic futures for all. LittleFish efforts are poised to help small businesses thrive in a digital economy and to enable a more economically productive and resilient Africa. LittleFish joins a group of 3 other exciting Aspen Global Leadership Network (AGLN) Fellow-led ventures, who are being named as 2020 Spark Grants recipients.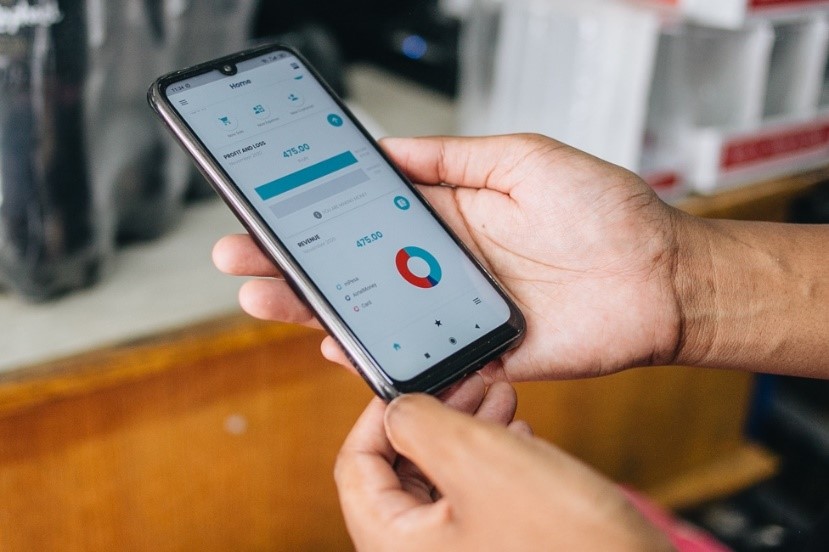 The platform boasts many helpful features for small business owners to gain control of their businesses. Many have enjoyed the smooth workflow in tracking sales and inventory management. Beforehand, this process was challenging for many small business owners, as they were unable to track their sales and inventory in real-time, which led to occasionally running out of stock for up to three days as they waited to restock. Business owners have also benefited from the platform's dashboard, which gives them a quick and clear glance at the overall performance of their business.
The LittleFish platform is currently completely free for users, and small business owners can download the app and begin enjoying its features. In addition to improving the systems and performance of small businesses, the platform is creating an ecosystem for small businesses which will go beyond buyers and suppliers. This will make LittleFish a rich source of data and information for financial service providers in realizing financing opportunities, Non-Profit organizations seeking to improve financial wellbeing and development of SMEs in identifying areas of collaboration, as well as multinational companies and large corporations seeking an easily identifiable market to expand their businesses through mergers and partnerships.
Leveraging on the rapid growth of access to the internet and smartphones throughout Africa, LittleFish can be accessed through smartphones, as well as tablet and desktop computers. LittleFish aims to provide this platform even to small business owners in the rural areas in the next five to ten years so that they can also benefit from having control of their business management and performance.
The future looks bright for LittleFish, as it promises a more efficient and reliable market ecosystem for SMEs in Tanzania, and Africa. We look forward to hearing more testimonies from small business owners in Africa, expressing how LittleFish has helped them grow their businesses and increase their income earning potential.
For more information on LittleFish, visit: https://www.littlefish.africa/