Our engagement in the market is guided by the Market Systems Development (MSD) approach.
FSDT's work is guided by the Market System Development Approach that aims to develop financial market systems that benefit the economically marginalized and financially excluded Tanzanians, leaving no one behind in financial inclusion, economic development and growth.
Our work involves:
Building Strategic Partnerships
We convene and advocate for strategic partnerships in the financial and real sectors to deliver sustainable impact in the market.
This speaks to the complexity of driving impactful financial inclusion measures focused on the economically marginalized and financially excluded populations, such as women and youth. We forge strategic partnerships for co-creation of sustainable financial solutions, policies, regulations, and other enabling environments to meet the financial needs of women and youth in Tanzania.
Providing Thought-Leadership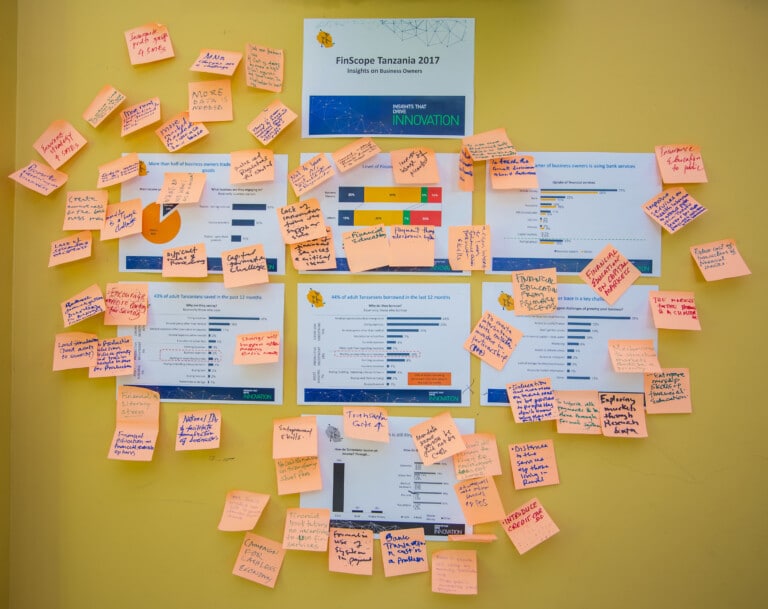 We promote thought-provoking viewpoints, as well as usable evidence that reframes different stakeholders' perception on critical issues related to the financial needs of women and youth for improvement of livelihood, wellbeing, and economic empowerment.
Thought leadership is crucial to us as it aims to create clarity on complex and critical issues, build new scenarios for the future, foster better outcomes for the market, and strengthen the credibility of the programme as a catalyst for change and innovation.
Promoting an Inclusive Digital Economy
We believe that an inclusive digital economy can address challenges of the economically marginalized and financially excluded market segments (women and youth) and provide opportunities for their economic empowerment (increasing income, increasing employment opportunities, access to information and knowledge, participation in the economic activities), while addressing gender inequality.
An inclusive digital economy that addresses the real financial needs of women and youth can be a key driver in bridging the gender digital divide, providing opportunities for women and youth economic empowerment using finance as an enabler.
Providing Targeted Capacity Strengthening and Technical Support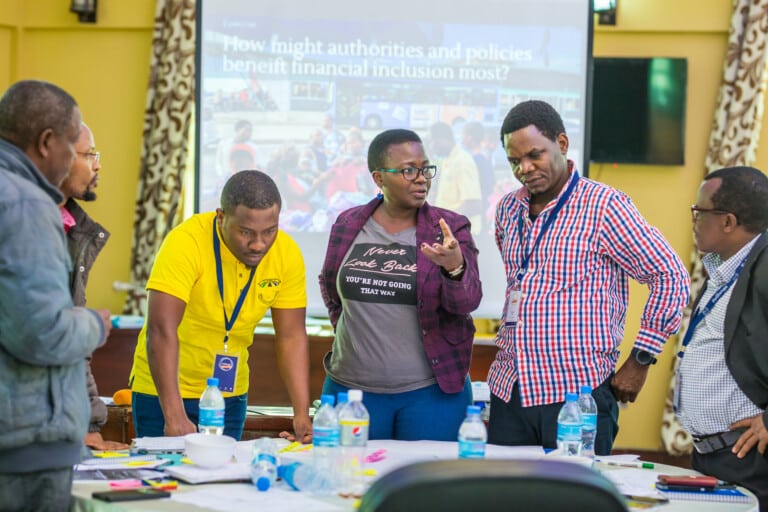 We serve as a catalyst for positive and inclusive market change, but we do not take on any direct market function.
Our role as a market facilitator is to act as a "third voice" connecting the private and public sectors without necessarily taking the reins of change in the market. For this reason, we provide capacity strengthening and technical support to different stakeholders in the financial sector, including financial services providers, regulators, policymakers, industry associations, and others operating in the market to deliver impact to the beneficiaries.  
Supporting the Development of Financial Instruments
We are determined to promote the provision of a broad range of financial instruments, including loans, guarantees, quasi-equity (returnable capital), funds and grants to spur innovation and drive the development of the country's financial ecosystem.
These financial tools can help mitigate market risks while spurring innovation to increase financial inclusion, reduce vulnerability, and improve welfare.