3 in 10 unbanked are between the ages of 15 and 24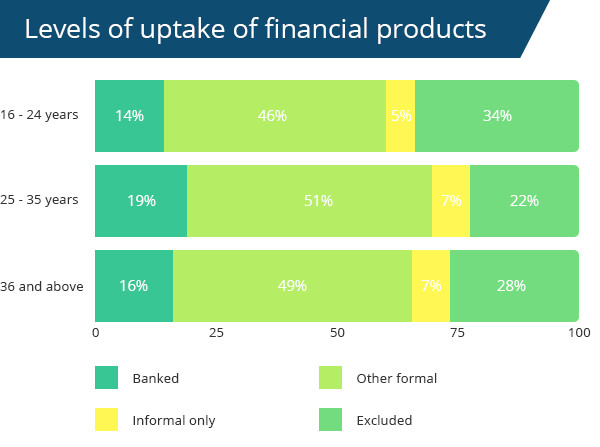 At just over 7 million, the 16 to 24-year-old segment in Tanzania makes up over a quarter of the adult population, but accounts for a third of the overall financially excluded population.
In terms of their participation in the financial sector, over 50% of youth use mobile money, but their take-up of formal banking, insurance, credit and savings products and services is low. This presents a significant opportunity for public and private stakeholders to find innovative ways to improve their financial inclusion and enable them to contribute to the financial growth of the country.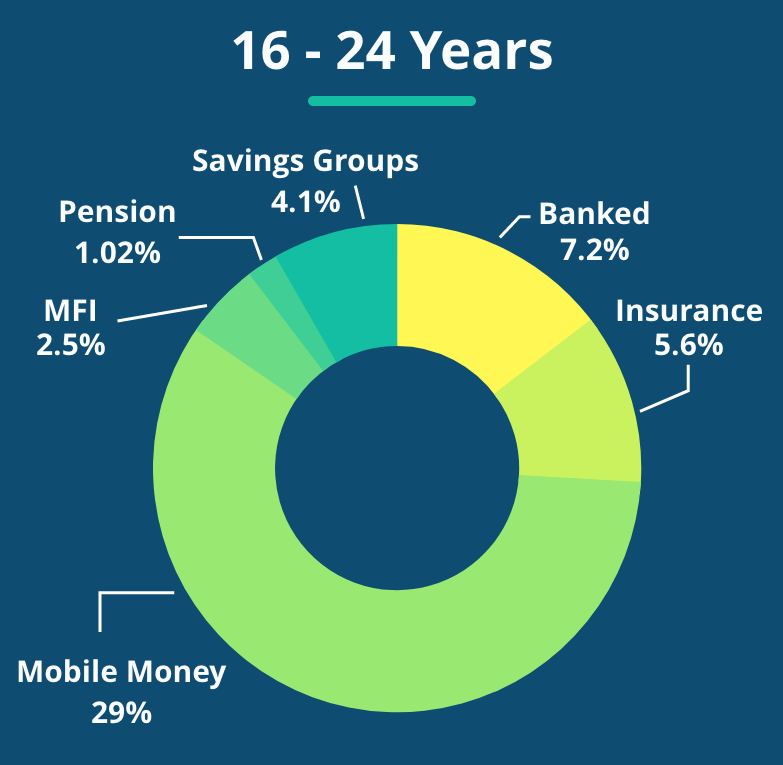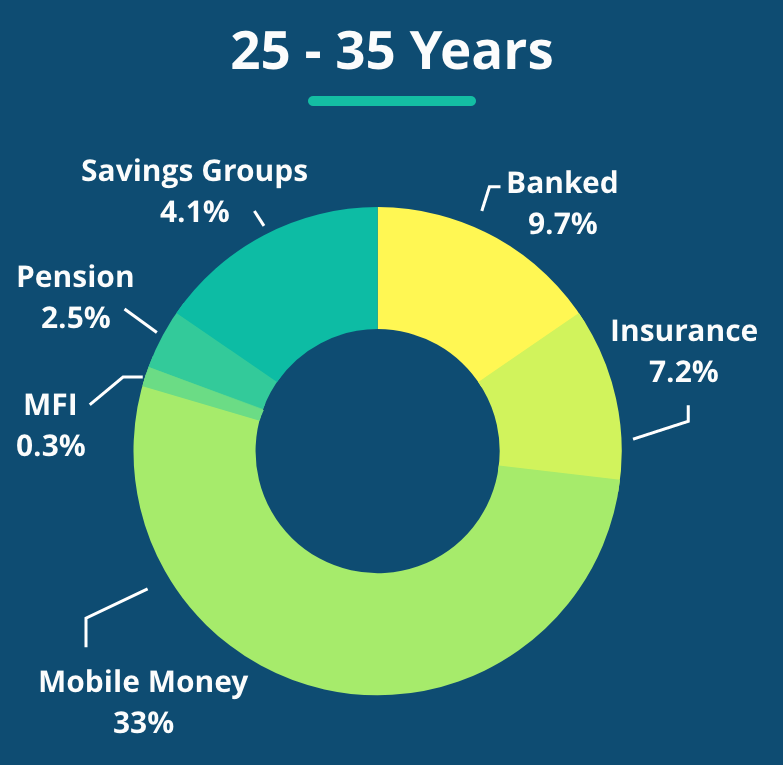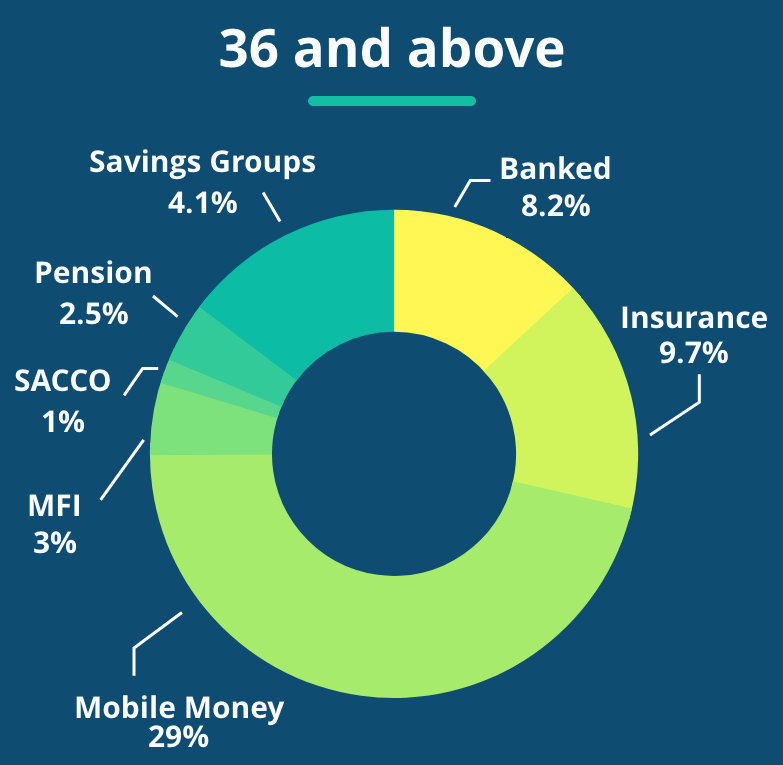 37%
Of youth are mainly dependent
32%
Of 15 – 35 years old are unemployed
50%
Of Tanzanian youth aspire to have their own businesses
6 in 10
Youth held some form of ID
85%
Live in urban households which have a mobile phone
Considered a difficult and unprofitable market to serve, young people face a range of challenges in accessing and using financial solutions related to their low levels of civic participation, economic activity and human capital.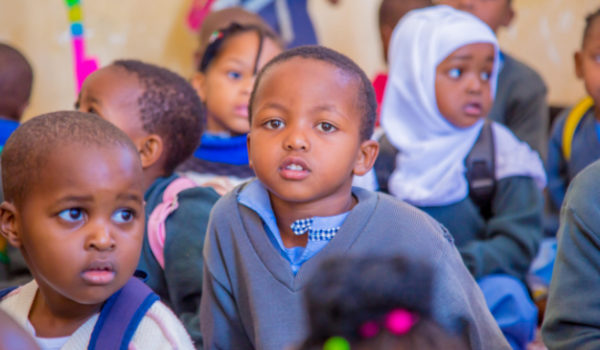 The challenges can be considered in terms of customer protection requirements, limited product offering and low financial education.
Such challenges include:
Lack of documentation required by Know-Your-Customer requirements
Lack of collateral as only 11% claim to own land and of them, only 20% have proof
Lack of youth-targeted solutions
Low levels of financial literacy and numeracy
Tendency to adopt informal financial services once independent from family
High levels of unemployment and dependency on others
Perception among financial service providers that they are a difficult and unprofitable market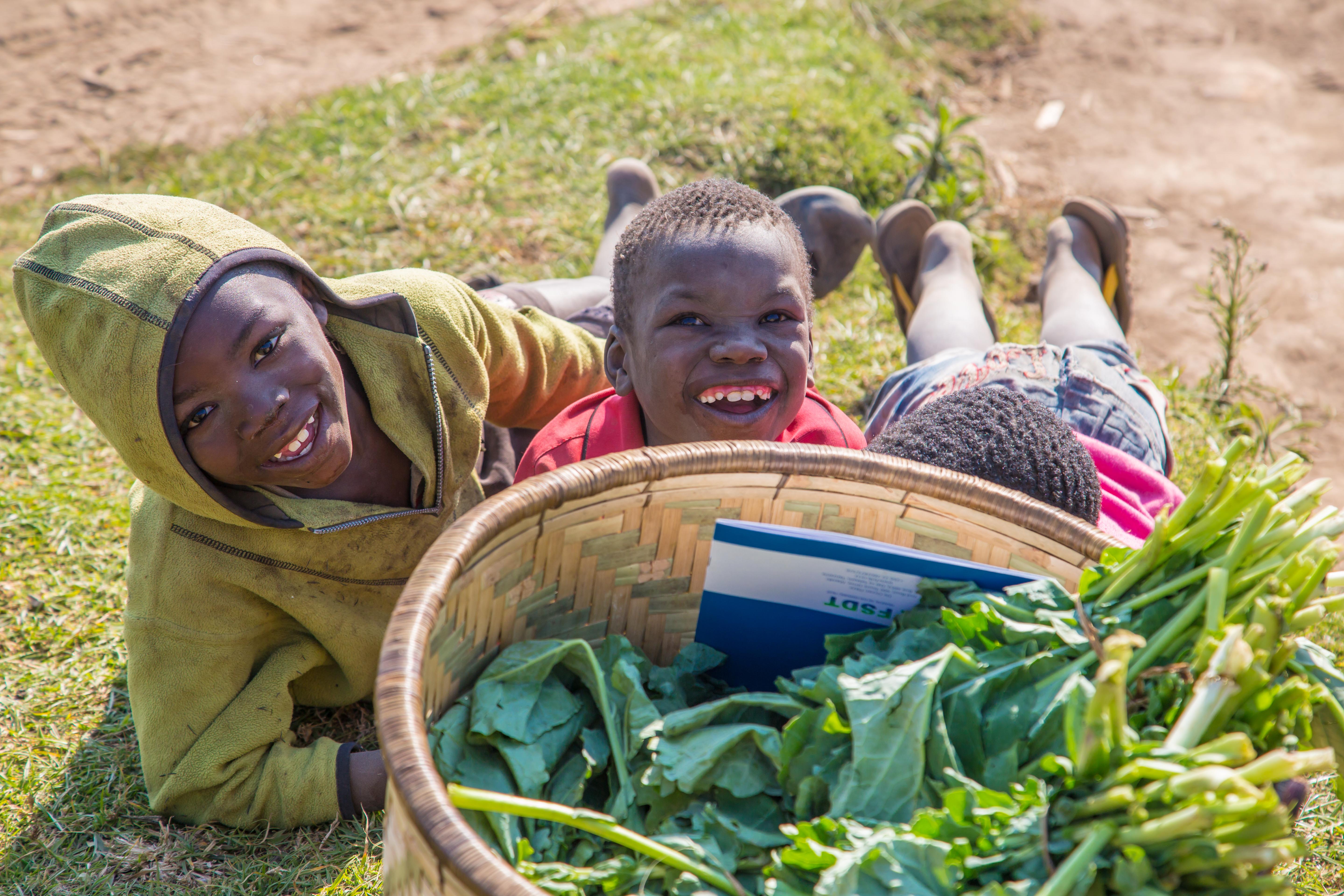 FSDT's strategy for youth
FSDT strives to support evidence-gathering and sharing to promote the potential opportunities of the youth market.
In our role of thought-leadership, we are working with public and private stakeholders to develop forward-thinking strategies to encourage young people to take advantage of the benefits of financial solutions and so realise their financial prospects.
Our programme approach puts youth at the centre of our work, seeking to identify and meet their needs across all our initiatives.
National Insurance Education Strategy (NIES)
Bill Gates in Dar es Salaam this week to support financial inclusion and the future of digital financial services in Tanzania
14 Aug 2017
This week, Bill Gates was in Dar es Salaam to support Tanzania's financial inclusion agenda, among other BMGF projects. Joining leaders from government, financial service providers, mobile network operators and digital financial service providers, he took part in roundtable discussions to explore the potential contribution of digital financial services in improving livelihoods and enterprise productivity across the country.
Multimedia
Story Kijiweni: Je, vijana wanakabili vipi majanga yanayowapata? Tazama Video hii.
Story Kijiweni: Vijana wafunguka juu ya changamoto za kupata mikopo.
Story Kijiweni: 'Naogopa mikopo' Masoud agundua mashaka ya vijana dhidi ya mikopo.
Masoud visits youth at their hangout spots to learn about their challenges in obtaining National IDs
Multimedia
Karibu Kipindi cha IBUA! Msimu wa kwanza, Sehemu ya 1 – (Welcome to the IBUA Show Season 1 Ep 1 - )
Kipindi cha IBUA Msimu wa 1 Sehemu ya 2 – Pilika pilika na taharuki katika kujaribu kuepuka matitizo
Kipindi cha IBUA Msimu wa kwanza, Sehemu ya 3 – Hela imeenda wapi?
Kipindi cha IBUA Msimu wa kwanza, Sehemu ya 4 – Sakata la kutafuta pesa
Kipindi cha IBUA Msimu wa kwanza, Sehemu ya 5 – Kaka atapona au la?