Only 25% of small businesses use formal financial services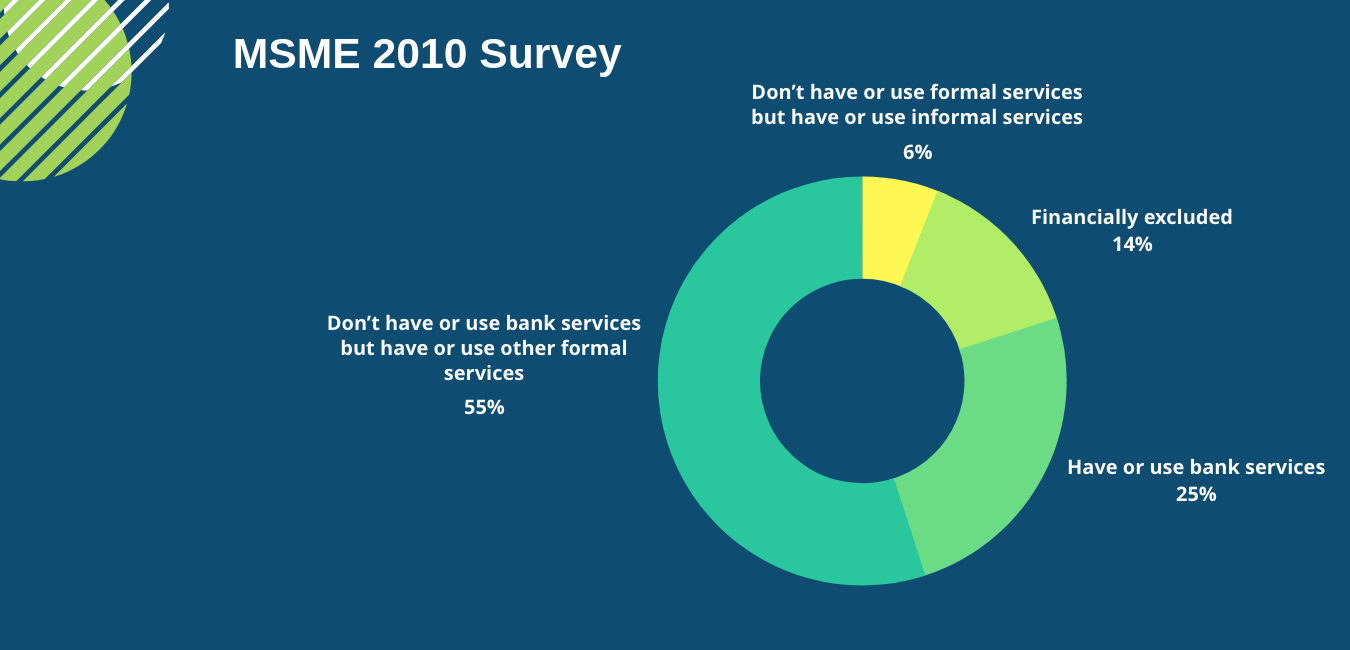 The small business sector has the potential to make a significant contribution to the economy of Tanzania.  It has the capacity to provide employment, particularly in rural areas which lack economic opportunity, as well as reducing the gender gap, alleviating poverty and generating government revenue through taxation and business license fees.
However, despite ongoing national reform programmes, there remain considerable challenges for Micro, Small and Medium Enterprises (MSMEs). The Ministry of Industries, Trade and Investment highlighted a 'persistent culture that has not recognised the value of entrepreneurial initiative in improving the lives of the people. Other factors include complex, bureaucratic and costly legal, regulatory and administrative environment where SMEs are at a greater disadvantage than their counterparts that are larger in size".
66%
Are one-person businesses
XX%
Of MSMEs are formally registered
A high number of MSMEs are excluded from the financial sector due to legal and regulatory requirements which do not permit financial service providers to extend financial services to businesses who are not formally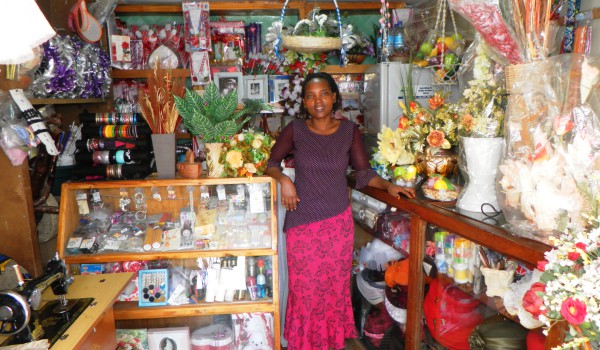 registered. Without access to credit and other financial services, awareness, trust and knowledge of the range of financial services will remain low and MSMEs will continue to use unregulated informal financing channels, financial support from family members and short-term credit.
On the supply side, many formal financial institutions lack robust data and an understanding of how to use market-led evidence to create a cohesive strategy to not only meet the needs of MSMEs but also increases their business. With such low penetration across formal services, the small business market offers significant potential due to its considerable size and opportunity for new business that can bridge the supply-demand gap.
The challenges to improved access and usage of financial solutions within the small business sector include:
Strict legal and regulatory requirements which exclude unregistered businesses from many financial products and services
Traditional thinking among financial service providers that the small business sector is considered to be high risk with low return
Limited availability of products and services tailored to MSMEs' needs
Low levels of awareness among business owners of the benefits of financial solutions, together with limited business management training
Low take-up of credit services among MSMEs from banking institutions, with the majority accessing credit from MFIs
Limited access to credit from formal financial institutions due to collateral requirements, limited access to financial providers and the high cost of funds
FSDT strategy for enterprises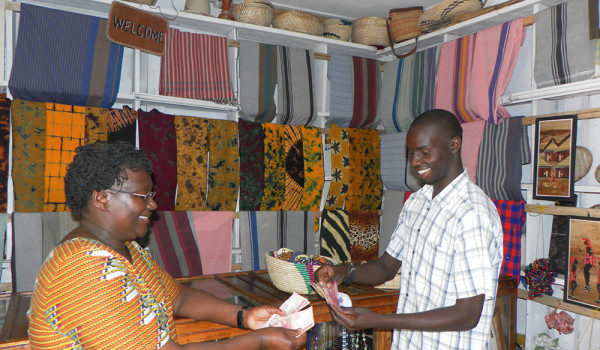 Multi-stakeholder effort is needed for the small business sector to achieve its potential and make a far greater contribution to the economic growth of the country. On the supply side, policy-makers and financial service providers must understand and address the needs of MSMEs and, on the demand side, business owners should be encouraged to build their knowledge and trust of the financial sector to reap the benefits of financial inclusion for their businesses, families and communities.
We have been working with the Ministry of Industries, Trade & Investments to develop a framework that will enable coordinated activities for the MSME sector, with specific focus on access and usage of financial services. The objectives of the framework are to achieve 40% GDP contribution, 35% share of employment and 50% access to financial products and services by 2022.
Enterprises Finance Innovation
SME Finance Industry Forum
SME Finance Innovation Challenge Fund
MSME Baseline Survey (2010)
Enterprise Growth Market (EGM)
New National Survey Details Financial Lives of Smallholders in Tanzania
09 Jun 2016
The Consultative Group to Assist the Poor (CGAP), in collaboration with the Financial Sector Deepening Trust (FSDT), launched today the results of a nationally representative survey detailing how smallholder households in Tanzania manage their unpredictable income and financial challenges.