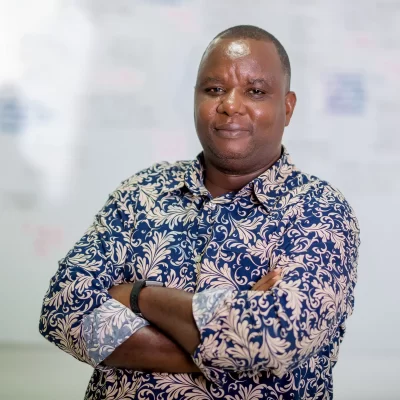 Project Portfolio Manager
Samora Lupalla has worked with microfinance institutions including PRIDE Tanzania and RPMS (Rural Participative Microfinance Scheme) for over nine years. During those years, he developed competence in Finance Management, Budgeting, Planning, Training, Business Management, Human Resource Management, Agribusiness value chain Product design, Value chain mapping, Microfinance product design, Marketing Management and Project management.
Some of his strengths include; good communications skills, working systematically, high integrity and work ethic, a good team player, with flexibility and well organised.
Currently Samora works as the Agriculture and Rural Finance Advisor for FSDT, concentrating on Management and development of rural and agriculture finance portfolio, Project cycle management including monitoring and evaluation of investments made by FSDT in agricultural and rural finance sector, Supporting the head of agriculture and rural finance to drive regulatory policy analysis to facilitate innovation on policies and regulation for rural population financial inclusion, evaluation of the potential investments in agriculture and rural finance, participation in drafting investment agreements, providing specialist advice on agriculture and rural finance to banks, other financial institutions and informal financial sector groups, mobile network operators, provide support for cross-thematic collaboration by working with other teams such as SME Finance, Research, Digital Finance, identifying together with head of research relevant research activities to further rural and agriculture finance, collaborating with development partners and other market players driving rural and agricultural finance agenda in Tanzania and Supporting FSDT's management in implementing broader strategies and business plan.