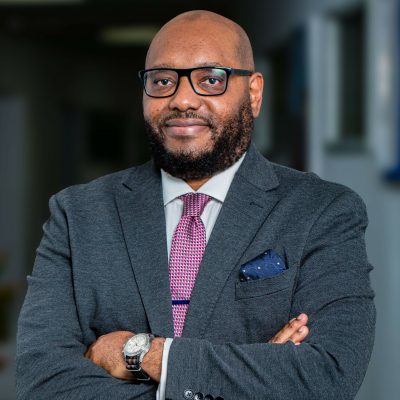 Interim Chief Executive Officer & Chief Programmes Officer
Eric is the Interim CEO and Chief Programmes Officer at FSDT, and an experienced International Development Professional with a proven track record of managing economic development programmes across diverse sectors. His areas of expertise include Regional Integration, Trade Facilitation, Social Protection, Innovation for Human Development in Health, Education, and WASH, Development Finance Instruments, Financial Inclusion, Evidence-Based Research, and Banking, specifically Treasury Sales and Client Portfolio Management.
Prior to his current role, Eric held various programme management positions from 2011 to 2022 with prominent development partner organizations and programmes, including Irish Aid, DANIDA, and the Human Development Innovation Fund (FCDO).
Throughout his career, Eric has been an active member of several organizational governing and strategic coordination bodies. He has served on the Programme Investment Committee and Investment Committee for the Financial Sector Deepening Trust, the National Oversight Committee for Trademark East Africa Tanzania Country Programme, the Development Partner Oversight Committee for REPOA, the EAC Partnership Fund Steering Committee, and various Development Partner Groups related to private sector development, social protection, science, technology, and innovation and trade.
His career journey began in 2007 in the banking sector, where he assumed positions at Standard Chartered Bank Tanzania and Stanbic Bank Tanzania, serving in various capacities such as Treasury Sales and Business Banking Portfolio Management.
Eric holds a Bachelor of Science in Financial Economics from the University of Maryland Baltimore County and a Master of Science in Economics, Banking, and Finance from the University of Glasgow.
He has pursued professional development courses on Results-Based Monitoring & Evaluation, Gender Transformative Approaches, Public Policy Analysis, Financing for Agricultural Value Chains, Integration of Climate Action into Development Programming, Managing Climate Risks, and Principles for Digital Development.
Outside of work Eric is an enthusiastic basketball fan who also enjoys playing the sport recreationally. Additionally, he is passionate about inclusive education and raising awareness about autism. Currently, Eric serves on an advisory committee for an inclusive primary school, contributing his time and knowledge to foster inclusivity and equal opportunities in education.