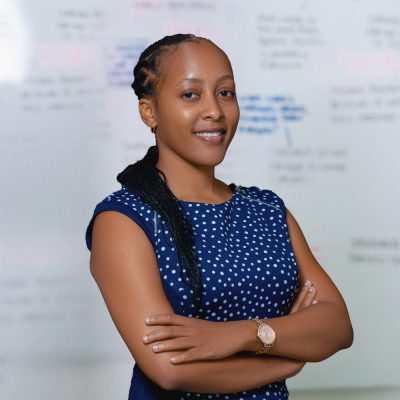 Project, Grants & Finance Manager
Doreen is the Project, Grants, and Finance Manager at FSDT, where she excels in planning, budgeting, risk management, grants management, and overall functional leadership. With over 5 years of experience, she possesses extensive expertise in budgeting, compliance, grant management, stakeholder engagement, and financial reporting.
Prior to her role at FSDT, Doreen worked as an Audit Associate at McSoley McCoy in Vermont, USA, conducting successful audits for clients in the public and private sectors. She also served as a Senior Associate at Deloitte Consulting, providing strategic support in areas such as strategy, operations, and business processes.
Doreen holds a bachelor's degree in accounting and finance from the State University of New York at Plattsburgh. She is a Certified Public Accountant (CPA) and is currently pursuing an executive MBA at the Eastern and Southern African Management Institute (ESAMI).
With her strong financial acumen, attention to detail, and commitment to professional growth, Doreen consistently delivers outstanding results. Her ability to navigate complex financial landscapes, ensure compliance, and foster effective stakeholder relationships sets her apart as an asset in the field of project, grants, and finance management.