By Christian Mpalanzi // October 2019
Lenders could easily extend credit more efficiently if reliable and accurate information about borrowers was available. A study on Opportunities in Enhancing the Remittance of Client Information Sharing in Tanzania by the Financial Sector Deepening Trust (FSDT) shows just how this might be achieved.
Affordable credit empowers people to manage and grow businesses, operate farms, and pay for long-term assets such as vehicles, equipment and homes. To enable more people to access affordable credit, it is recommended to increase the availability of client data in decision making. This requires a review of the existing legal and regulatory framework to allow utility companies and telecom operators to share their client credit data with the national credit databank. Tanzania should also introduce a National Credit Information Sharing Act.
Broadening the range of credit information sources beyond regulated financial services providers (FSPs) would enrich the Credit Information System landscape, the study says. Having more data on borrowers will allow lenders to profile their customers better and make more informed credit decisions.
For this to happen, data providers need to understand the importance of sharing authorized credit data and the role that accurate and reliable credit data plays in the financial stability of the country. The FSDT study concludes that a robust and efficient credit information sharing environment benefits everyone and may lead to an increase in the supply of credit to the private sector.
"It would enable lenders to assess the credit risk of potential customers with high levels of predictability. The pooling of credit information is also expected to lead to a reduction of lending risk and non-performing loans," says the study on Opportunities in enhancing the Remittance of Client Information Sharing in Tanzania
What is important above all, however, is the requirement of Know Your Customer (KYC). Reliable credit information hinges upon the accurate identification of the individuals applying for loans, and in Tanzania this poses a challenge. The one unique identifier, the national identity document, is an effective tool used to correctly match data of specific borrowers and lower the potential for fraudulent activities.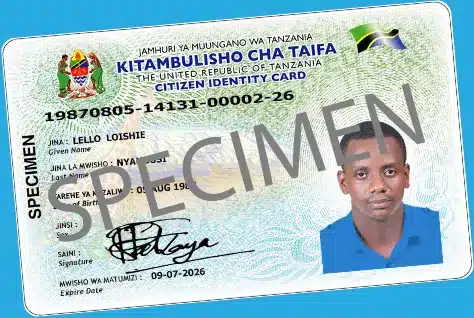 The FSDT study applauds current government initiatives to ensure that all citizens have national identification. The study also supports the use of this identification to access basics services, including opening bank accounts, insurance, and other related public services.
While the above initiatives can go a long way to ensuring more reliable and accurate credit information is available to Financial Service Providers, buy-in from all stakeholders is crucial. Lenders, utility and telecoms companies, and policy makers all play a key role. Collaboration is the way forward.