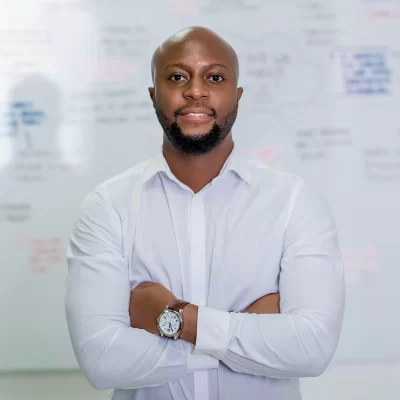 Communications & Advocacy Manager
Victor is an experienced communications specialist, with 9 years of experience in communications and public relations. He is responsible for managing the Communications and Advocacy function at FSDT in managing content across all FSDT platforms, including implementation of internal and external communications to promote financial inclusion in Tanzania to stakeholders and beneficiaries. Victor has a wide range of communications skills and public relations, ranging from coordination and management of advocacy campaigns, content development for digital and traditional media, to stakeholder engagement.
His career in communication kicked off when he attended Hood College, where he worked part-time for the college's Communications and Marketing department, which sparked his interest and passion for the field. He has also worked as a Program Support Officer for the USAID funded project, Creative Associates' Tanzania 21st Century Basic Education project (TZ21) in Mtwara region, where he was a vital point of reference in supporting the execution and implementation of the project's activities and operations until the project's completion.
Victor joined FSDT in 2016 to re-ignite his career in communications, and has been taking on his responsibilities in this field with great passion and energy to deliver on the FSDT strategy by raising awareness, sharing knowledge, raising FSDT's profile as a thought leader in inclusive finance in Tanzania.
Victor has Bachelor of Arts Degree in Business Administration, with concentrations in Marketing and Finance from Hood College, Maryland USA.