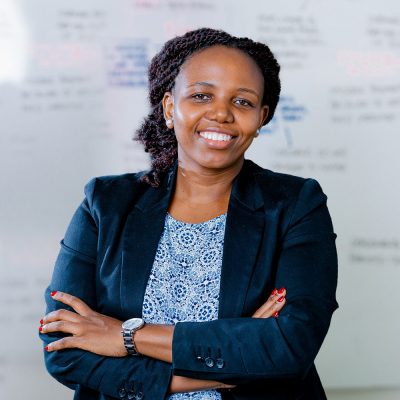 HR & Corporate Services Manager
With a wealth of expertise spanning nine years in the areas of human resources management, administrative operations, corporate services, and organizational development, Rehema brings immense value to the organization. Throughout her career, she has consistently demonstrated excellence in overseeing diverse HR functions, including recruitment and selection, onboarding and offboarding processes, performance management, employee relations, and policy development. 
Rehema's strong communication skills and approachable demeanor have made her a trusted resource for employees seeking guidance on HR matters, career development and conflict resolution. Her unwavering commitment to creating an inclusive and supportive work environment enables individuals to thrive and contribute significantly to the Trust's overall success.
In addition to her HR responsibilities, Rehema has experience in administrative management. She has overseen office operations, including facilities management, vendor relations, budgeting, and compliance ensuring smooth day-to-day operations at FSDT.
Rehema holds a Bachelor of Commerce degree with a specialization in Human Resources. She has further enhanced her professional development through various certifications and training programs focused on Strategic HR management and administration.