Design
Effective solutions are best designed by translating rigorously acquired and context relevant insights towards supporting better decisions in the design process
What will FinSights Lab do?
Use the design methodology shown below to ensure that solutions will be research-based, will draw on the innovative ideas of all stakeholders and will be rapidly iterated, based on user feedback.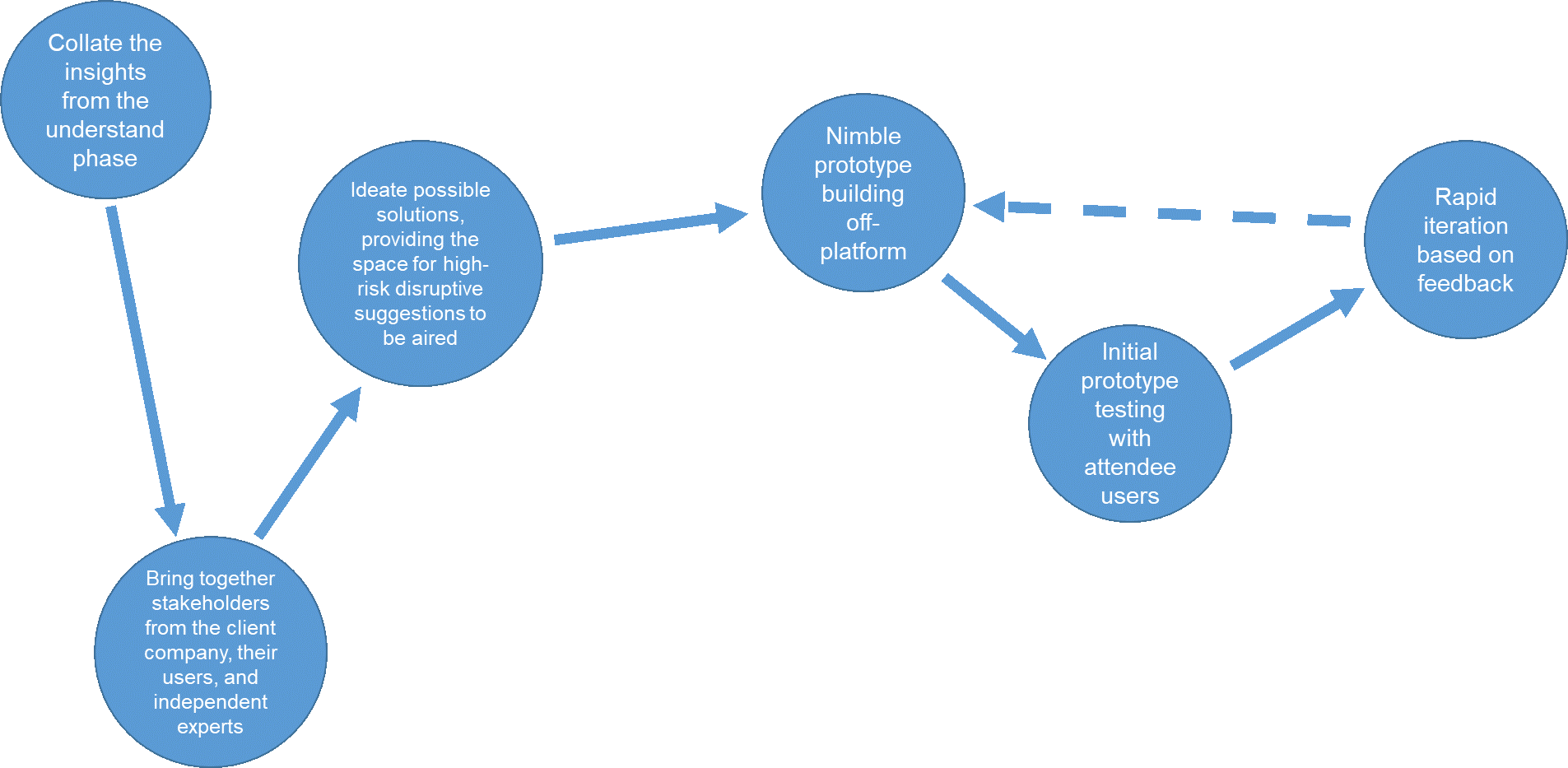 How can FinSights Lab support you?
Do you want a wider range of views, opinions and evidence to drive the development of your solutions? We can support you in the design of products, policies and programs, drawing on wide contextual experience with a range of research and design methodologies.
Do you want your products and policies to be built on a deeper understanding of your end-users? We can work with you to build solutions based on rigorously created insights, generated through cutting-edge research and data analysis techniques.
Do you have a product, policy or program which end-users aren't engaging with as you hoped? We can support you to design more customer-friendly solutions, drawing on a wealth of rigorous and contextualized research, and the actionable insights that FinSights Lab generated in Phase 1.
Do you have big and bold revolutionary ideas, but are currently constrained from trying them out? We can engage with you to develop and pilot high-risk, high-reward solutions in a controlled environment before you bring them to market.
Tools