Catalysing new thinking to overcome challenges to an inclusive and growing financial sector.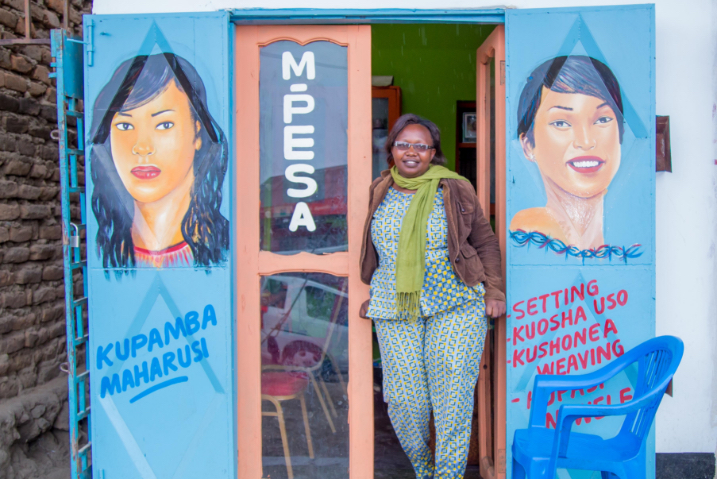 Disrupting the market, challenging traditional thinking
We seek to utilise expertise within our team and among global experts to package and present insights and product development rigour to galvanise new thinking in the financial sector.
We are building an active community of innovators from a wide range of sectors, who we bring together for innovation sprints, workshops and gatherings, offering opportunities for the development of innovative solutions that can lead to sustainable improvement in financial inclusion.
A nimble and flexible research platform which responds to market demand and is currently onboarding and working with financial service providers looking to develop successful business solutions.
An ambitious innovation sprint that brings together forward-thinkers in a dynamic environment that supports new ideas and solutions which can fill the demand-supply gap in the financial sector. Participants are taken on a journey of understanding through conversation, analysis of relevant market data and expert guidance.
Working closely with financial partners, this programme aims to enhance their capabilities to manage and analyse data, develop and innovate new business models and reflect and share lessons learned. Financial service providers are carefully selected and provided with the funding and technical assistance needed to develop, test and take new products to market.
A one-of-a kind, thought-provoking series of events that creates a platform and networking space to trigger discussion on the future of the financial sector in Tanzania. [link to The Gathering video on YouTube] 
Links to resources (past events + FSDT data)
Innovation Platforms contact
Latest news
Addressing Gender Barriers in the ID Acquisition Process in Tanzania
17th May 2021
Addressing Gender Barriers in the ID Acquisition Process in Tanzania By Anna Jubilate Mushi, Head of Gender & Youth, FSDT "IDs represent a huge opportunity for low-income women to realize their full potential, and are enablers of bridging the existing gender gap in political, social and ecnomic spheres; however, if the ID acuisition process is […]
Youth Financial Inclusion
1st October 2019
They are considered a diffcult market to serve in terms of financial service provision, as many do not have sufficient ID to fulfil Know-Your-Customer requirements, presumably low transaction volumes due to their low levels of economic engagement and as such an unclear return of investment for most providers.
Look Before You Link: The Value for Banks in Working with Savings Groups
3rd November 2017
Across Africa, millions of people use and trust savings groups and other informal savings mechanisms (ISMs). They provide financial services that formal financial services providers (FSPs) often can't. Savings at the Frontier (SatF) is a multi-year partnership between Mastercard Foundation and Oxford Policy Management to help FSPs find ways to link with ISMs, benefitting both […]