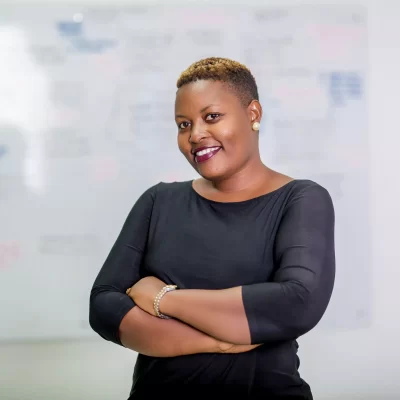 Head of Finance & Operations
Catherine is the Head of Finance and Operations at Financial Sector Deepening Trust (FSDT), where she oversees all financial and operational aspects of the organization. With her extensive experience and expertise, she assumes responsibility for the administrative, operational, and contractual functions of the trust, focusing on areas such as finance, compliance, grants management, procurement, information technology, program operations, talent management, and human resources. Additionally, Catherine plays a crucial role in ensuring the smooth functioning of FSDT's governance processes, facilitating effective communication between the PIC, trustee and management.
With over 11 years of progressive and diversified experience in both the private and public sectors across Eastern and Southern Africa, Catherine is a seasoned Finance and Risk professional. Her skill set encompasses a wide range of areas, including financial management and compliance, risk management, stakeholder management, corporate governance, strategy development and oversight, operations management, business process improvement, team leadership, project management, and organizational development.
Catherine holds certifications as a Certified Fraud Examiner and a Certified Director. She holds a Bachelor of Accounting in Business Accounting and Finance from Mzumbe University, and she is currently pursuing an executive MBA at the Eastern and Southern African Management Institute (ESAMI).
Prior to joining FSDT, Catherine served as a Senior Manager in Risk Advisory Services at Deloitte Consulting Limited, where she made significant contributions to client engagements. Her expertise and overall leadership proved invaluable in delivering high-quality results for clients.
Outside of her professional achievements, Catherine is an avid reader and she is actively involved in community development initiatives, with a particular focus on empowering women and fostering inclusive economic growth.