Executive Director
Email: sosthenes@fsdt.or.tz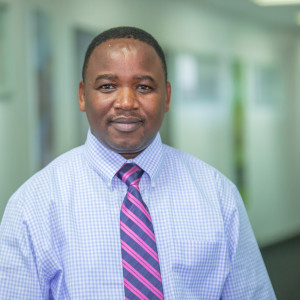 Sosthenes Kewe is the Executive Director of Financial Sector Deepening Trust (FSDT) Tanzania. Sosthenes has been running the FSDT since July 2010. His major role is to see that the FSDT delivers to achieve an improved capacity and sustainability of the financial sector to meet the needs of MSMEs and poor men and women and to contribute to economic growth. During the period, the FSDT has established itself as a valuable partner in financial sector development in Tanzania through its facilitation role and thought leadership.
Sosthenes has been engaged in work on pro-poor finance and small and medium enterprise (SME) development since 2006 when he joined the Trust. He trained as an accountant and worked as an investments analyst and a corporate banker. Prior to his current role he worked as a Technical Manager at FSDT. His previous experience includes working with Barclays Bank Tanzania and Bank of Africa as Senior Corporate Manager and Head of Corporate and Business Development respectively. In his career with Bank of Africa he helped the Bank to position itself in the MSME markets, change the working culture in the business development team and spearheaded Bank's branch expansion as drivers to its future success.
Sosthenes has been trained and practiced in various fields of banking and finance including private enterprise finance, microfinance, M4P, strategy, leadership, innovation policy, research, mobile money and project management. Others include corporate banking, insurance, leasing, rural finance and informal financial services.