Head of Agriculture and Rural Finance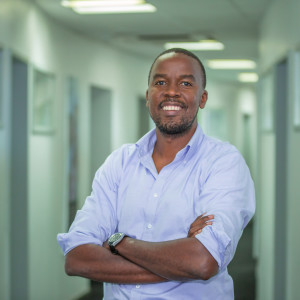 Mwombeki is responsible for project design, implementation, and management of the projects and portfolio of the Agriculture and Rural Finance theme. The theme project interventions focus on reducing transaction costs and growing product development for agriculture and rural finance. The projects focus areas include microfinance, digital financial services, value chain financing, sector development, and financial and agriculture research and policies.
He has experience in banking, finance, agriculture and policy research, and economics. He has worked for various institutions including the International Finance Corporation (IFC) in their Financial Institutions Group, with NMB Bank in Tanzania as Head of Product Development and Research with a focus on Agribusiness; and with the World Bank in Tanzania as a Consultant in the Poverty Reduction and Economic Management Unit (PREM) where he researched and consulted on agriculture and economic policies in Tanzania. Mwombeki has published on agriculture policies, has participated in various agriculture related workshops, and is active in agriculture and policy initiatives.
He holds a Bachelor of Science in Economics with minors in Business Administration and Political Science. An enthusiastic economist from his early years of study, he received recognitions for Economic Excellence and for Macroeconomic Theory during his undergraduate studies. He holds a Masters in Business Administration.
He is an avid reader of financial and economic history and is a follower of financial and economic trends.