J. Kemibaro Omuteku
Head of Insurance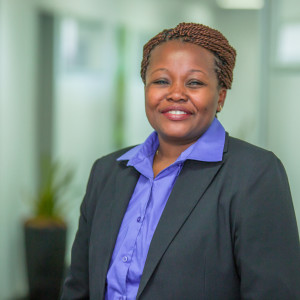 J. Kemibaro Omuteku is the Head of Insurance at the Financial Sector Deepening Trust (FSDT) in Dar es Salaam, Tanzania. In this role she oversees the market facilitation initiatives to drive the penetration of Insurance in Tanzania to be accessible to more women, children and enterprises in line with the overall financial inclusion agenda for the country.
Her insurance career spans close to 14 years as a Senior Manager within two Insurance companies and as a Principal Officer within two Insurance agencies. Kemibaro has experience in Banc assurance, General insurance, Health insurance and Life assurance and Microinsurance.
One of her key career accomplishments was in steering the successful change of the Banc assurance business model at NBC Limited in Tanzania in 2014. She also takes credit for setting up a Microinsurance Agency in 2008 in Tanzania, setting up departments at Heritage Insurance in Tanzania in 2005, Strategis Insurance Tanzania Limited in 2002 and Africa Online Limited in 2000 in Kenya.
In terms of qualifications, Kemibaro has a Bachelors of Business Administration (BBA), Licentiate in Insurance and has attended specialised Insurance and Management related courses throughout her career. Ms. Kemibaro is currently working towards securing her Associateship in Insurance.