Digital Finance Advisor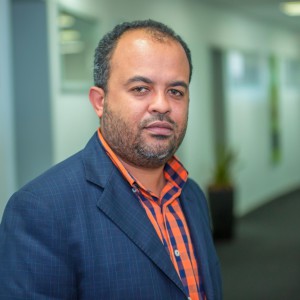 Daniel Mhina joined FSDT in July 2015 to serve as an Advisor in Digital Finance. Daniel drives FSDT's focus on digital finance through delivery of digital solutions that are first and foremost mobile to support innovation and delivery of financial products to the poor in a more effective and affordable manner. He has the responsibility to shape the digital finance strategy, manage and develop digital finance service portfolio management, provide specialist advice on Digital Financial Services (DFS), integrating digital solutions into other FSDT themes and collaborating with market players driving the digital finance agenda in Tanzania.
In his previous role, Daniel served as the Chief Commercial Officer (CCO) and Chief Operations Officer (COO) of Finca Microfinance bank responsible for direct distribution strategy including outreach and expansion plans and execution, business growth focusing on profit and loss drivers and operational risks, institutionalizing performance and monitoring systems and participating in the negotiation of major project initiatives with regards to distribution channels. Under his leadership, Finca was able to turn profitable, with growth in a client base at the bottom of the pyramid. He was also instrumental in the development of the distribution channel through opening of new branches, renovations of existing branches and roll out of agent banking and mobile channels.
During his career he has held numerous top management positions, including Head of Personal and Business bank and Head of Customer Experience at Stanbic bank Tanzania, with responsibility of developing the retail business – balance sheet and profit and loss, and development and operations of all distribution channels both physical and digital. Also, Daniel was Head of Retail and Quality Assurance at Airtel (formerly Zain) responsible for managing all the Zain's retail shops and setting up the quality assurance unit within customer service department
A native of Tanzania, Mr. Daniel and his family live in Dar es Salaam, Tanzania.